Op vrijdag 12 december hebben we op het Varendonck-College in Asten 'the hour of code' georganiseerd. Ongeveer 50 leerlingen hadden zich hiervoor opgegeven. The 'hour of code' is een wereldwijd initiatief om leerlingen te betrekken bij de wereld achter de computer, het programmeren.
In het kader van de wereldwijde week van de informatica konden in meer dan 180 landen tientallen miljoenen leerlingen tegelijk online deelnemen aan 'the hour of code'.
Samen met Gerard Verbrugge van Microsoft gaven we de Varendonck leerlingen een één uur durende introductie in de informatica, om hen de basispricipes van programmeren te leren.
De enthousiaste deelnemers behaalden allemaal een certificaat.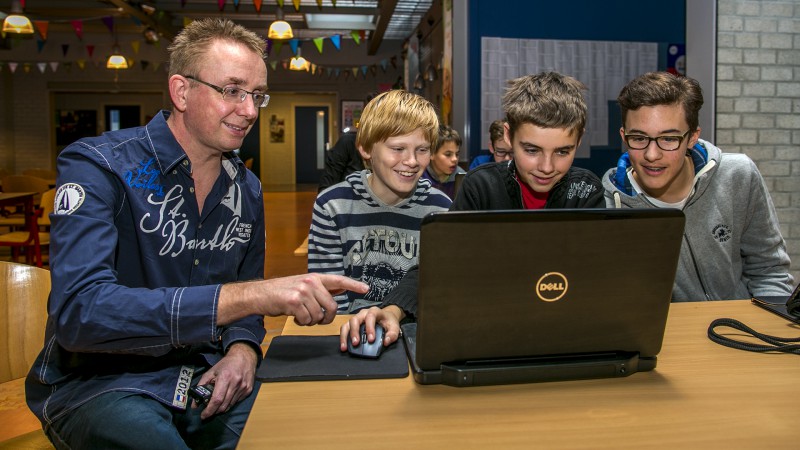 Foto: Rob Fritsen - Siris