By Fons Sonnemans,
01-dec-2021
In the XAML of WinUI3 apps you can use the inline syntax for creating Rows and Columns inside a Grid. This is a feature which Avalonia had for a long time. It is more compact and works fine as long as you don't need a Max or Min Width/Height.
The following screenshot shows you a Grid with 2 Rows and Columns. Both in equal size. Using 4 Rectangle elements I created the Microsoft logo inside this Grid.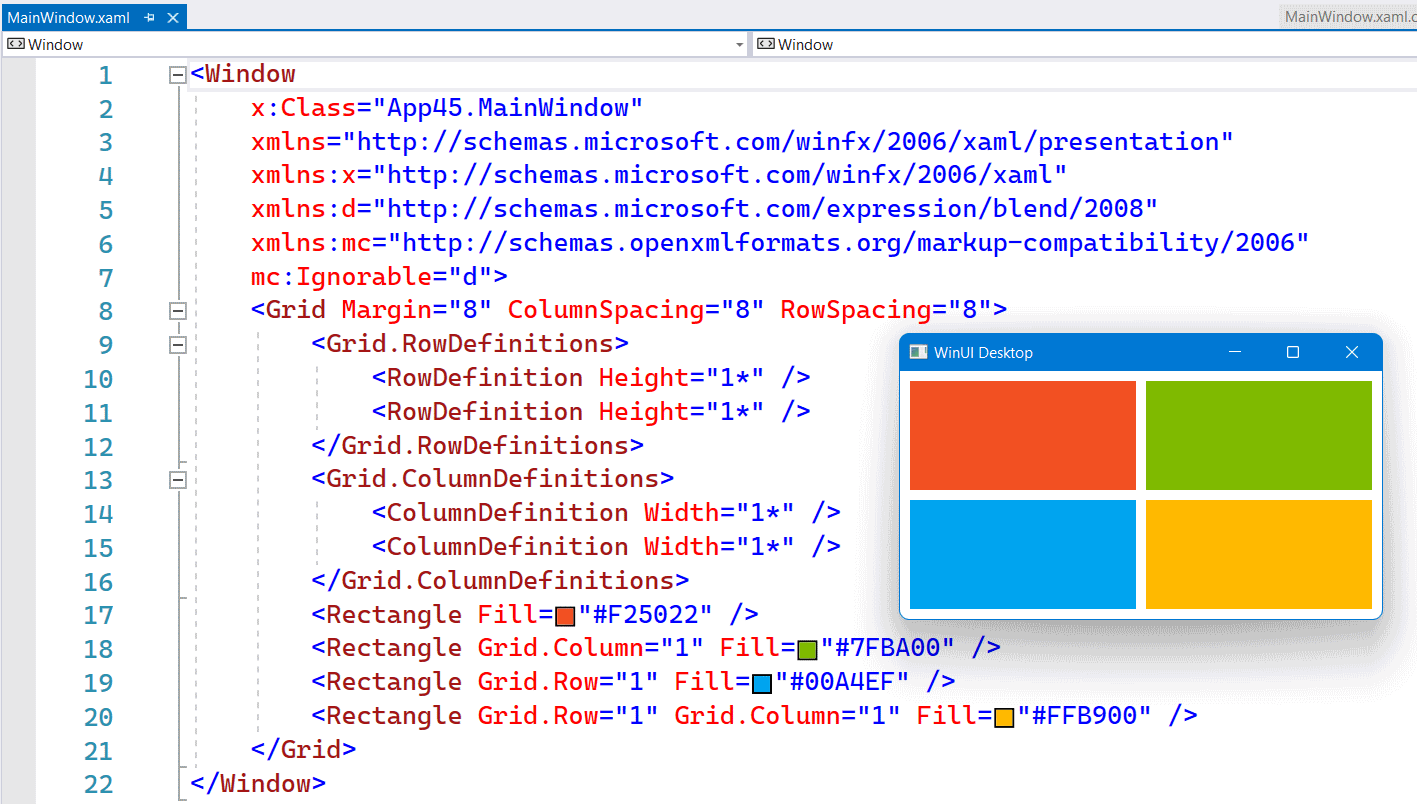 The following screenshot shows you the same Grid but now with inline RowDefinitions and ColumnDefinitions. It saves you a few lines of XAML.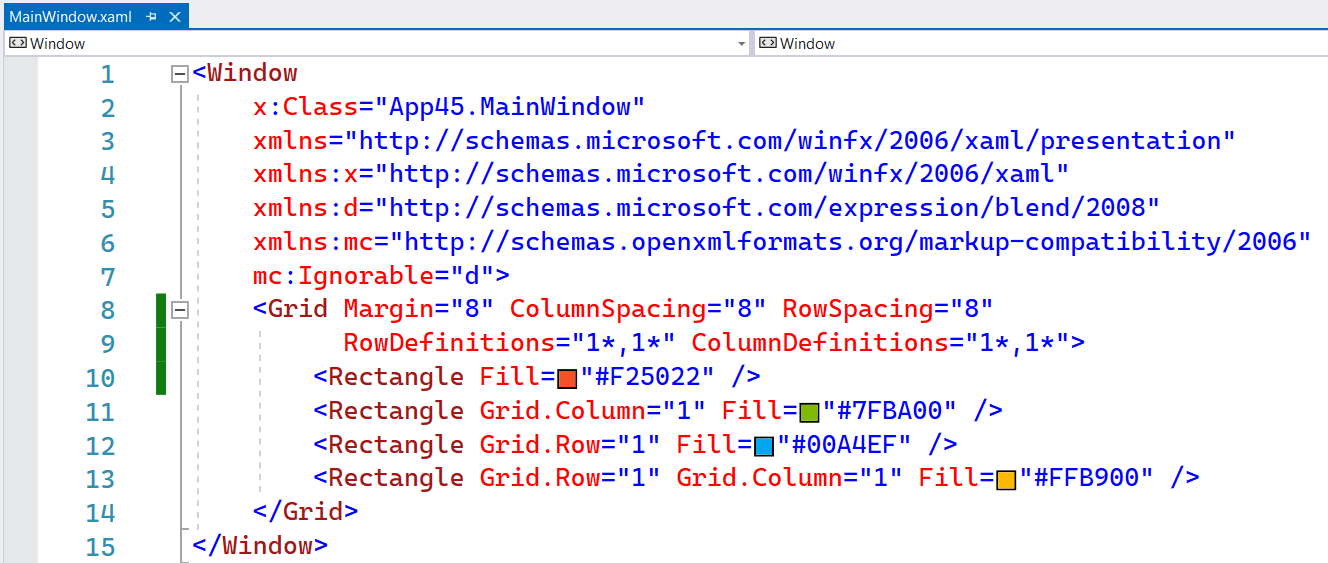 By Fons Sonnemans,
27-mrt-2020
If you write business apps, there are a lot of controls for data input: TextBox, CheckBox, ComboBox, DatePicker, ToggleSwitch, TimePicker, RadioButton, Slider, etc. I always wondered why there was no NumberBox. Numeric input is very common so it needs its own control for it. Luckily there is the Windows UI Library (WinUI), an open source project from Microsoft. I proposed the NumberBox last year and the team did a great job implementing it. It is released in version 2.3 and most of the issues are now solved. Time for a blog post showing of its features.
This animated GIF demonstrates a few of the features like AcceptsExpression, PlaceholderText, SpinButtons and NumberFormatter. I 'stole' it from this tweet.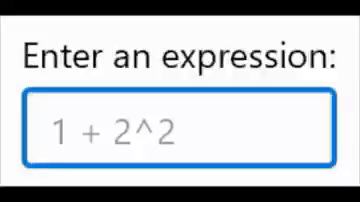 By Fons Sonnemans,
02-aug-2018
On Monday, the Windows Developer team announced the preview release of the Windows UI Library (WinUI). The WinUI NuGet packages contain new and popular UWP XAML controls and features which are backward-compatible on a range of Windows 10 versions, from the latest insider flights down to the Anniversary Update (1607). Windows developers will no longer need to wait for their users to adopt the latest Windows 10 release in order to provide some of the rich features provided by these packages.
Read the get started article or use this quick step-by-step guide.
Microsoft also published a Sample app on GitHub named XamlUiBasics. The dev branch already contains demos of the new SplitButton, ToggleSplitButton. DropDownButton and the Repeater control. There is not much WinUI documentation available yet so we have to figure out how it works using the sample code.
All postings/content on this blog are provided "AS IS" with no warranties, and confer no rights. All entries in this blog are my opinion and don't necessarily reflect the opinion of my employer or sponsors. The content on this site is licensed under a Creative Commons Attribution By license.