By Fons Sonnemans,
21-mei-2013
I have many app is the Windows 8 store now. My Sudoku Free app is the most popular one. It has almost 500.000 downloads and it is played around 13.000 a day. Until recently I received many mails on how to use the app. My support email address is in the Settings panel. Most of these mails where request to add features to the game like 'can I validate a puzzle?', 'can I solve a puzzle?', 'can I get statistics?' or 'can I get a hint?'. Those features are all available in the AppBar of the game. My conclusion is that the average user is still not aware that the AppBar can exist.
To make my users aware of the AppBar I added a peek behavior to it. When you start a sudoku puzzle the AppBar peeks out for just a second, see video. After the implementation I got almost no more of those emails any more.
By Fons Sonnemans,
11-apr-2013
Before I start I want to make clear that I love Windows 8 and I love to develop for it. But I really have a problem with the implementation of the Search Charm of the Store app. The order in which apps are shown as a result of a search makes no sense. Let me demonstrate this with an example.
By Fons Sonnemans,
20-mrt-2013
By Fons Sonnemans,
10-mrt-2013
By Fons Sonnemans,
26-feb-2013
Besides Windows Phone and Windows 8 apps I develop Web sites using ASP.NET. In ASP.NET Web Forms you can define a MasterPage. This technique is called Layout pages in ASP.NET MVC. A simular technique can also be used in your Windows Store apps using XAML. In this blog I will explain how.
By Fons Sonnemans,
28-dec-2012
Adding a background image to a Windows 8 Store application in XAML can be done in a few different ways. If your app supports navigation between pages you don't want to reload the background image when you navigate to a different page. This doesn't look right on slower ARM devices like the Surface, you will see the image flicker. In this blog I will demonstrate how to set the background image in 3 different ways. The last one without the image flickering.
By Fons Sonnemans,
03-dec-2012
The new Windows Phone 8 SDK has a new ShareMediaTask class which can be used to share your pictures from code. I wanted to use this class to share a WriteableBitmap. You can use it to share the picture using NFC (Tap+Send), apps or to social media like Twitter or Facebook. In this post I will explain how to implement this.
By Fons Sonnemans,
01-nov-2012
I'm working on a new Windows 8 Store app and in this app I needed a GridView in which the GridView items are rotated a few degrees randomly. In this blog I will explain how I implemented this using Styling and Templating and a few lines of C# code.
The result of this all will look like this.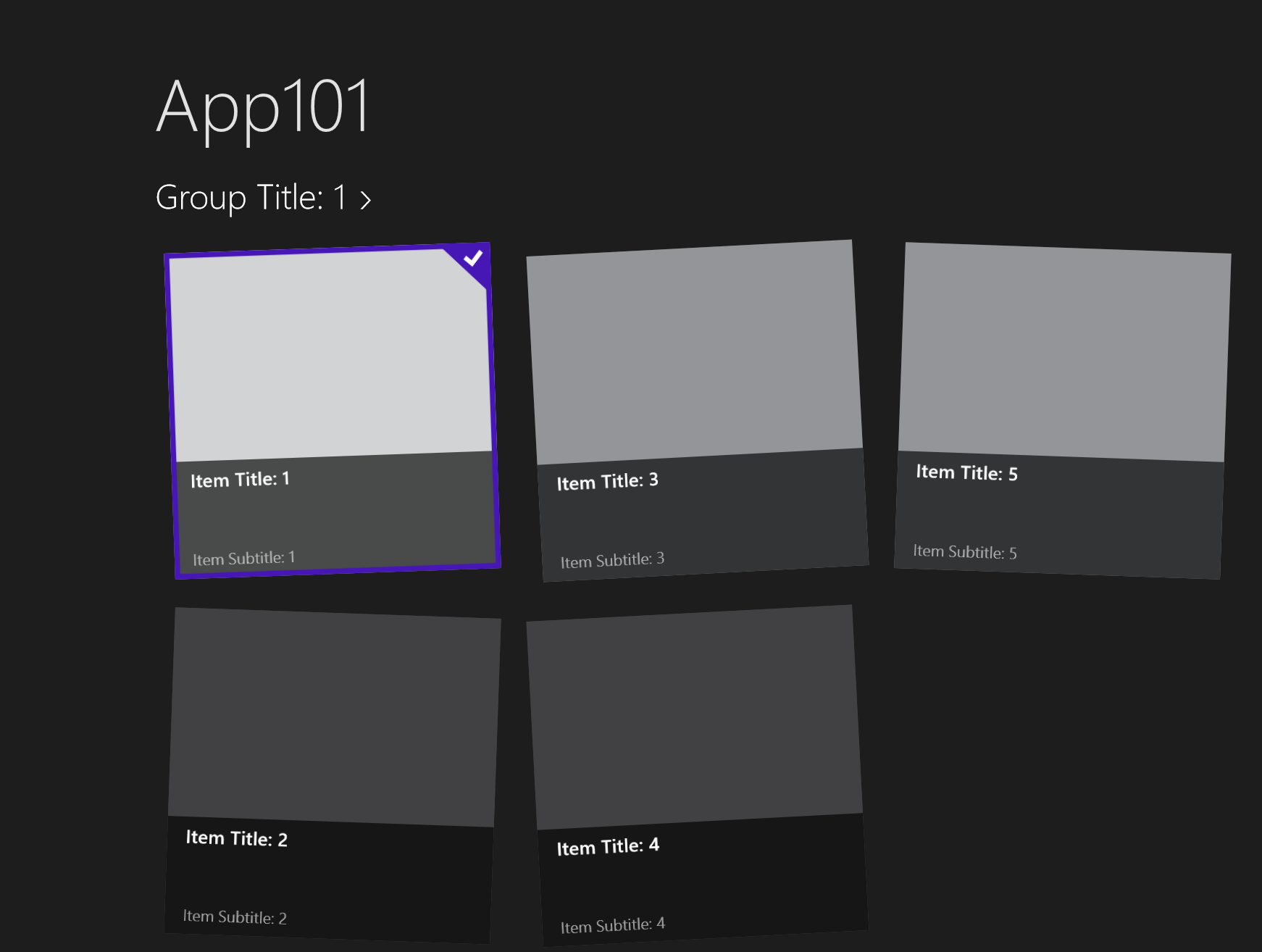 By Fons Sonnemans,
09-okt-2012
Microsoft announced TypeScript last week. TypeScript is a superset of JavaScript that combines type checking and static analysis, explicit interfaces, and best practices into a single language and compiler. It is an open source programming language developed by Microsoft. If you haven't investigated yet make sure you do. The related links below might help you.
What Microsoft didn't do (yet) is add TypeScript support to JavaScript Windows Store apps. In this blog I will explain how to add this support to Visual Studio so you can use TypeScript in all your Windows 8 apps.
By Fons Sonnemans,
17-sep-2012
Detecting when an Windows 8 Store app is deactivated isn't as easy as you would expect. In the Windows Phone project templates you get the Application_Launching(), Application_Activated(), Application_Deactivated() and Application_Closing() methods in the App.xaml.cs. But those methods don't exists in the Windows Store project templates. There is an OnSuspending() method but you can't use it to detect deactivation. You use it to store your data when suspending the app. This will problably go off a few seconds later than deactivation.
All postings/content on this blog are provided "AS IS" with no warranties, and confer no rights. All entries in this blog are my opinion and don't necessarily reflect the opinion of my employer or sponsors. The content on this site is licensed under a Creative Commons Attribution By license.